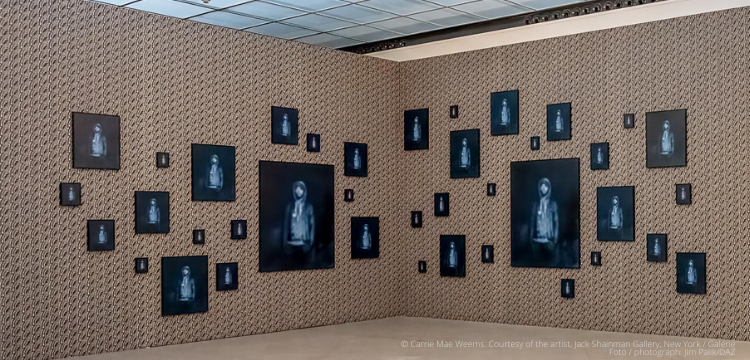 Mittwoch
06.07.
18.00 Uhr
America Explained Special: #BlackLivesMatter
Presentation
Part of the exhibition Carrie Mae Weems: The Evidence of Things Not Seen
---
Location: Württembergischer Kunstverein Stuttgart, Schlossplatz 2, 70173 Stuttgart
Entrance: 5 Euro, DAZ-Mitglieder 3 Euro, Schüler*innen und Studierende frei
Language: English
Registration: Via school@daz.org
---
In 2008, the first black president was elected into office. But does that mean that Martin Luther King Jr.'s vision for America has finally come true? The deaths of George Floyd, Breonna Taylor (and countless others) at the hands of police proved otherwise and served as the spark that has reignited the #BlackLivesMatter protests. Aside from police brutality, activists strongly criticize injustices against black people in various areas of society.
This presentation from our regular school program will examine race relations in the U.S. today, focusing on the role of the Black Lives Matter movement. It will include a reference to the exhibition "The Evidence of Things Not Seen" by Carrie Mae Weems at the Württembergischer Kunstverein Stuttgart, which can be visited as part of the event.
A major concern of the exhibition is the interrogation of dominant historical narratives as they are generated by monuments, architecture, art, language, or mass media, especially photography. The history of violence due to race, gender and class is counter-read by histories of resistance, in which the body, rituals, spirits and spirituality take a central role.
---
In cooperation with: Württembergischer Kunstverein Stuttgart