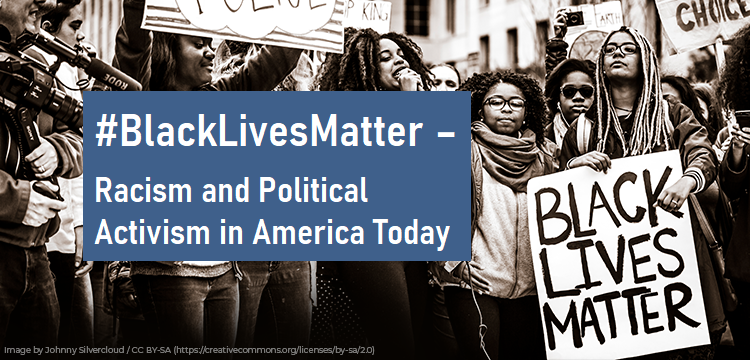 Mittwoch
02.12.
17.30 Uhr
America Explained Special: #BlackLivesMatter – DIGITAL
Racism and Political Activism in America Today Presentation with Q&A

---
Location: Zoom Online Seminar
Admission: free
Language: English
Duration: 17.30 – 19.00
Registration: please sign up via buettner@daz.org
---
In 2008, the first black president was elected into office. But does that mean that Martin Luther King Jr.'s vision for America has finally come true? The deaths George Floyd, Breonna Taylor, and Ahmaud Arbery (and countless others) of unarmed African Americans at the hands of police proved otherwise and served as the spark that has reignited the #BlackLivesMatter protests.
Aside from police brutality, activists strongly criticize injustices against black people in various areas of society. In this school special, our teacher Imani Timmons will examine race relations in the U.S. today with a focus on systemic racism and the role of the Black Lives Matter movement in trying to create a more just society.
---
This online seminar with Q&A afterwards is open to students and anyone who wants to know more about these issues. 
---
With: Imani Timmons, DAZ