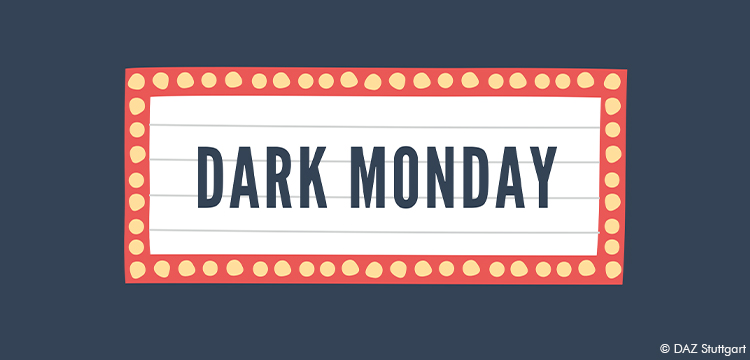 DARK MONDAY: "Jarred" by Tanya Saracho
Theater
Location: Kulturzentrum Merlin e.V., Augustenstraße 72, 70178 Stuttgart
Admission: 8.00 euros, reduced 6.00 euros; see Merlin website for details
Language: English
We hope that the reading will take place as a live reading. Should the pandemic situation not allow for that, this installment of the DARK MONDAY @ MERLIN series may be live-streamed instead. In this case, to view it, simply tune in to the MERLIN YouTube Channel. 
---
"Jarred" by Tanya Saracho is a comedy about a group of Latina girlfriends who turn to witchcraft in order to help one of them cope with a life-crashing experience. Despite Alicia´s initial disbelief, she ends up visiting three witches or "Señoras," who offer her help in form of various spells in order to make things how they used to be. From Haitian Vodou, Cuban Santería, to Brujería, Brazilian Candomblé and Umbanda, the religious and spiritual practices in the Latinx-American and Afro-Caribbean communities are vast. Influenced by each country pre-columbine indigenous cultures, Catholicism brought by the Spanish colonization, and African witchcraft particularly in the Afro-Caribbean area, the purpose may range from benevolent white magic to evil black magic. In this play, Saracho does not delve into the veracity of the claims made by witchcraft practitioners or challenge the existence of magic. Instead, she explores the role the Señoras play among Latina women´s lives, and tells a hilarious tale about sisterhood, magic, and getting completely lost before finding the path again.
Tanya Saracho is a Mexican-American actress, playwright, dramaturge and screenwriter. After finding out that her opportunities in theater auditions were limited, with the only roles available for Latina actors being maids and sex workers, Saracho co-founded the Teatro Luna, an ensemble of WOC and Latinx artists in Chicago. In 2012, she began working in television for popular shows including "Girls," "Devious Maids," and "How To Get Away With Murder." Throughout her work, Saracho has sought to provide representation for Latinx people, and to redress stereotypes.
NEAT is a non-profit theatrical society which presents theatergoers with uncompromised presentations of Anglophone theatre and culture.
---
In cooperation with: New English American Theatre, Staatministerin für Kultur und Medien, Kulturverein Merlin e.V.