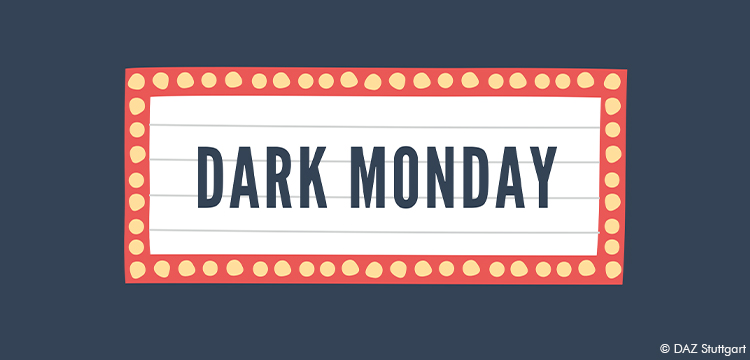 DARK MONDAY: "New Prose and Poetry" by Daniel Regelbrugge
Theater
Location: Kulturzentrum Merlin e.V., Augustenstraße 72, 70178 Stuttgart
Admission: 8.00 euros, reduced 6.00 euros; see Merlin website for details
Language: English
We hope that the reading will take place as a live reading. Should the pandemic situation not allow for that, this installment of the DARK MONDAY @ MERLIN series may be live-streamed instead. In this case, to view it, simply tune in to the MERLIN YouTube Channel. 
---
Since 2016, the DARK MONDAY presentation in the month of March has most often been dedicated to the work of Daniel Regelbrugge, prolific American author & poet. His texts are scintillating and spellbinding and it is always a treat to hear him present samples of his latest work in the fields of poetry, prose, and short stories.
Joining the author on stage are Susan Schwartz, Christopher Parkinson and Pascal Dieterich. Together they will be reading from a wide selection of his latest texts. To date, Daniel Regelbrugge has published eight books. Come join us for a wonderful night at the Merlin. 
NEAT is a non-profit theatrical society which presents theatergoers with uncompromised presentations of Anglophone theatre and culture.
---
In cooperation with: New English American Theatre, Staatministerin für Kultur und Medien, Kulturverein Merlin e.V.