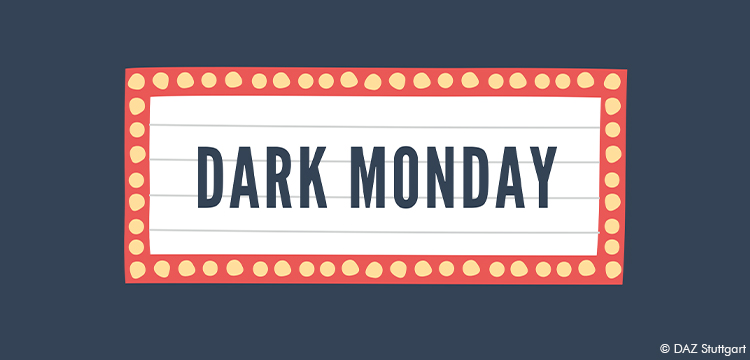 DARK MONDAY: "Death" by Woody Allen
Live Radio Play Theater
Location: Kulturzentrum Merlin e.V., Augustenstraße 72, 70178 Stuttgart
Admission: 8.00 euros, reduced 6.00 euros; see Merlin website for details
Language: English
---
"I'm not afraid of DEATH, I just don't want to be there when it happens." – Woody Allen
Dark Monday is celebrating it's 100th installment!
To celebrate, the theatre group will revive one of their most popular projects from the "early days": "Death" by Woody Allen. While NEAT has already performed this play in different stagings in 1990 and 2013, they decided to perform it as a live radio play this time.
In this Kafkaesque play, we encounter a fumbling, hapless citizen named Kleinman who is enlisted by a vigilante group to patrol the town in hopes of catching a killer. Soon, however, the group splinters and re-forms in various ways, and Kleinman ends up the target of several vigilante groups, the police, and the killer himself. Throughout the ordeal, he never fully understands what's going on, no one listens to him, and everyone's upset with him.
NEAT is a non-profit theatrical society which presents theatergoers with uncompromised presentations of Anglophone theatre and culture.
---
In cooperation with: New English American Theatre, Staatministerin für Kultur und Medien, Kulturverein Merlin e.V.