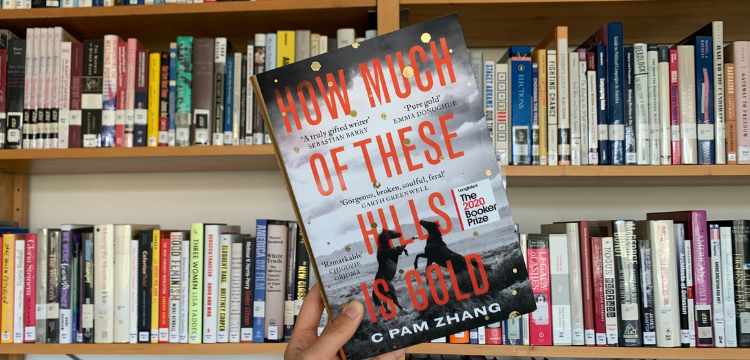 How Much of These Hills is Gold
Reading and Discussion
Location: Literaturhaus Stuttgart and Live-Stream
Language: bilingual (English/German)
Admission: 12 € / 6€ for DAZ members, 6 € for the Live-Stream, please order your tickets here. Please note that tickets have to be purchased in advance. 
Please make sure to follow the current COVID-19 health and safety requirements at the Literaturhaus. 
---
It was one of Barack Obama's favorite books of last year, made the Booker Prize longlist, was hailed as one of the boldest debuts, and has now been translated into German by Eva Regul under the title: "Wie viel von diesen Hügeln ist Gold". With a gun in their hands and their father's body on the back of a horse, Chinese orphans Lucy and Sam are on the run across the prairie. It's a ruthless land, littered with bison bones and addicted to the gold rush. The siblings want to bury their father according to the Chinese ritual – with two silver dollars on his eyes. But where in this strange world is home for Lucy and Sam, which seems as unattainable as the promised gold in the hills?
With wild linguistic magic, C Pam Zhang, daughter of Chinese immigrants in America, tells of the longing to arrive, a longing that defies attributions of origin and gender. C Pam Zhang was born in Beijing in 1990 and currently lives in San Francisco.
---
With: C Pam Zhang, author
Moderated by: Claudia Kramatschek
In cooperation with: Literaturhaus Stuttgart