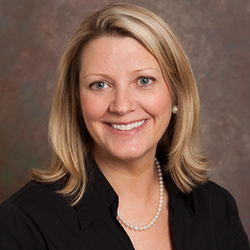 Dannagal G. Young, Ph.D.
Dannagal G. Young is an Associate Professor of Communication at the University of Delaware where she studies the content, audience, and effects of non-traditional political information. She has authored over forty academic articles and book chapters exploring themes related to political entertainment, media psychology, public opinion, and misinformation. She is also a dedicated public scholar, with appearances on CNN, MSNBC, PBS and NPR and having written for publications including The Atlantic, The Washington Post, and Vox.
Her latest book Irony and Outrage (Oxford University Press, 2020) examines satire and outrage as the logical extensions of the respective psychological profiles of liberals and conservatives. Young was awarded the University of Delaware's Excellence in Teaching Award in 2014 and is also a TED Speaker.