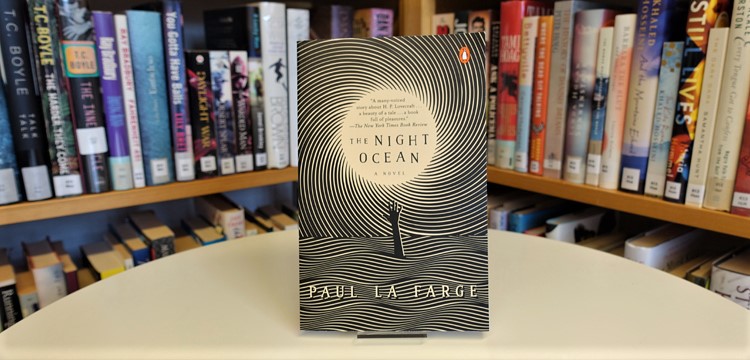 Dienstag
24.03.
19.00 Uhr
Diving into the Night Ocean: Making Fiction from Fact
Lecture & Talk
Head-to-Head: A Meeting of Inspired Minds

---
Location: Impact Lab Stuttgart, Quellenstraße 7a, 70376 Stuttgart
Admission: free
Language: English
---
Lecture and talk between Paul La Farge, writer, and Simone Schröder, translator and head of program, international literaturfestival berlin
Paul La Farge's 2017 novel, The Night Ocean, is about a man who becomes obsessed with an episode from the life of legendary horror author H. P. Lovecraft and suddenly disappears. His wife then sets off on a desperate search for him. "It's about love and trust and betrayal, and the mystery at the heart of any intimate relationship," says Paul La Farge. "Everyone has depths that we can't fathom. Sometimes what's down there surfaces." La Farge and translator Simone Schröder will discuss his work and the art of making fiction from fact. 
---
With: Paul La Farge and Simone Schröder
In cooperation with: The American Academy in Berlin and Evangelisches Bildungszentrum Hospitalhof Stuttgart
Generously supported by: Robert Bosch Stiftung GmbH, Holtzbrinck Publishing Group, and Berthold Leibinger Stiftung GmbH.