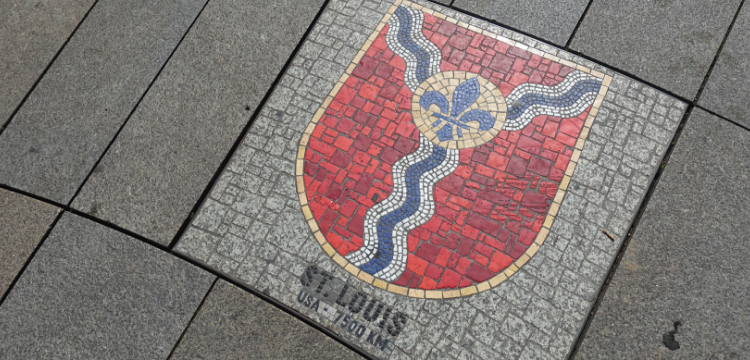 Dienstag
10.11.
18.00 Uhr
Racial and Spatial Injustice in the St. Louis Metropolitan Area – DIGITAL
Lecture
St. Louis-Stuttgart Sister Cities
---
Location: Zoom 
Admission: Free admission
Language: English
Registration: none
---
In a truly just metropolis, where you grew up would not influence your life chances. Racial and economic segregation in the St. Louis metropolitan area means that many children grow up in neighborhoods that give them little chance of succeeding. The pattern of concentrated poverty and racial isolation in the city and inner-ring suburbs is not simply the result of individual choices; it is the result of a tangle of public policies and private practices. If we want to create a more just (and prosperous) metropolitan area, we need new policies and practices that address spatial and institutional inequalities.
As Des Lee Professor of Community Collaboration and Public Policy Administration at the University of Missouri – St. Louis, Todd Swanstrom specializes in urban politics and public policy. He has an MA from Washington University in St. Louis and a Ph.D. from Princeton. Prior to joining UMSL, Todd taught at Saint Louis University and the Rockefeller College of Public Affairs and Policy at the University at Albany (SUNY). He also worked as a neighborhood planner in Cleveland and as the Director of Strategic Planning for the City of Albany, NY. Currently, Todd's research focuses on neighborhood change and the challenges of concentrated poverty and fragmented governance in inner-ring suburbs. Todd used the resources of his endowed professorship to support the Community Builders Network of Metro St. Louis, which is working to build great neighborhoods throughout the St. Louis region. Currently, he is concentrating the resources of his endowment on supporting UMSL's Anchor Mission to lift up the communities around the campus.
---
With: Todd Swanstrom, Ph.D.
A cooperation among: St. Louis-Stuttgart Sister Cities, Deutsch-Amerikanisches Zentrum (DAZ) Stuttgart, The City of Stuttgart, The German Culture Center, and UMSL Global, University of Missouri-St. Louis