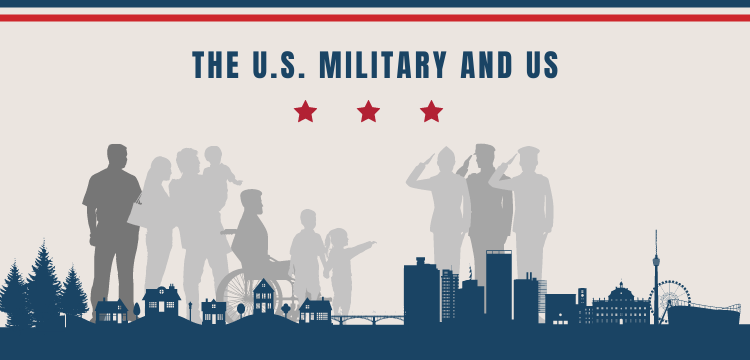 Dienstag
24.05.
10.30 Uhr
The U.S. Military and US
German-American Communities in Rheinland-Pfalz and Baden-Württemberg Workshop for school classes

---
Location: Online via ClickMeeting 
Duration: 10.30 – 12.00 
Language: English
Admission: Free
Registration: Via school@daz.org 
---
The U.S. military has played a key role in the development of Germany after World War Two and the effects of the decade-long military presence have been far reaching. Not just in military terms for NATO's security architecture in Europe, but also in societal terms for countless villages of the respective regions with military installations. For many Americans, they have become a "home away from home" during their stay.
In a series of events, the Atlantic Academy Rheinland-Pfalz and the German-American Center Stuttgart will shed light on the German-American communities in Rheinland-Pfalz and Stuttgart and compare the U.S. military presence and the social and economic consequences that derive from it. What marks have Americans left in the past decades? Do they have an influence on their local surroundings and everyday life? How do Americans and locals live together? How are Stuttgart and Rheinland-Pfalz different from each other?
This interactive workshop will provide an in-depth look into the topic. We will talk to representatives from U.S. Army Garrison Stuttgart and Rheinland-Pfalz about their experiences living and working on a military base in Germany. Students will get the opportunity to share their own opinions and ask questions.
---
In cooperation with: Atlantische Akademie Rheinland-Pfalz
Supported by: U.S. Embassy Berlin